Handmade Paper Notebook - Colorful Leaves
Regular price
$23.99 USD
Sale price
$23.99 USD
Unit price
per
Sale
Sold out
Experience authentic Nepali Artisanship. 
These handmade Lokta paper are made from the fibrous inner bark of the Daphne shrub that grows in the Himalayan forests between 5,000 and 13,000 feet altitude.
The cover of the notebook is made of cardboard paper wrapped with various types of paper. These notebooks are unique and great gift for any occasion.
Properties

The paper is durable, does not easily tear, and resistant to humidity, insects, and mildew. It is eco-friendly since it eliminates the use of trees for paper.
How is Lokta paper made?
Cutting from the shrubs is collected and the fibrous inner bark is pulled into strips, then cooked into a pulpy mesh. This mesh of fibers is spread by hand across large boxed screens and set to dry in the sun. The large sheet of paper is then cut into page size depending on its use.
Use
Lokta paper is widely used in journals and notebooks. It can also be used for sketching and artwork. Other uses include gift bags, envelopes, photo frames, wrapping paper, etc. It is still a preferred choice for the recordings of official government documents and sacred religious texts in Nepal. 
Product Information
Material: Handmade Lokta Paper. The cover is made by sticking colored fig tree leaves on top of a handmade paper. 
Dimension: 6 x 4.5 X 0.5 inches
Weight: 3.2 oz
Page: 40 pages approx.
Quantity: 1 Notebook
Share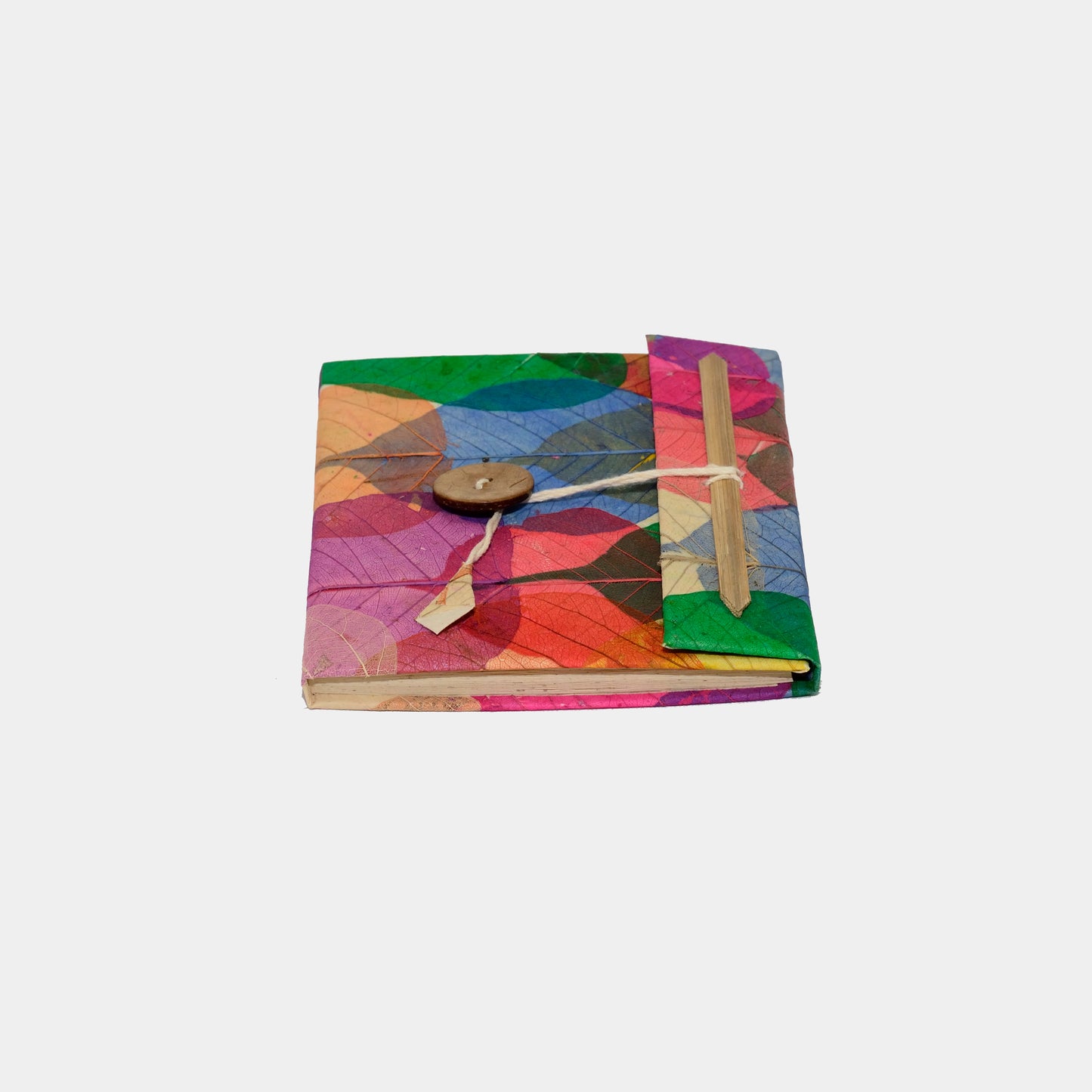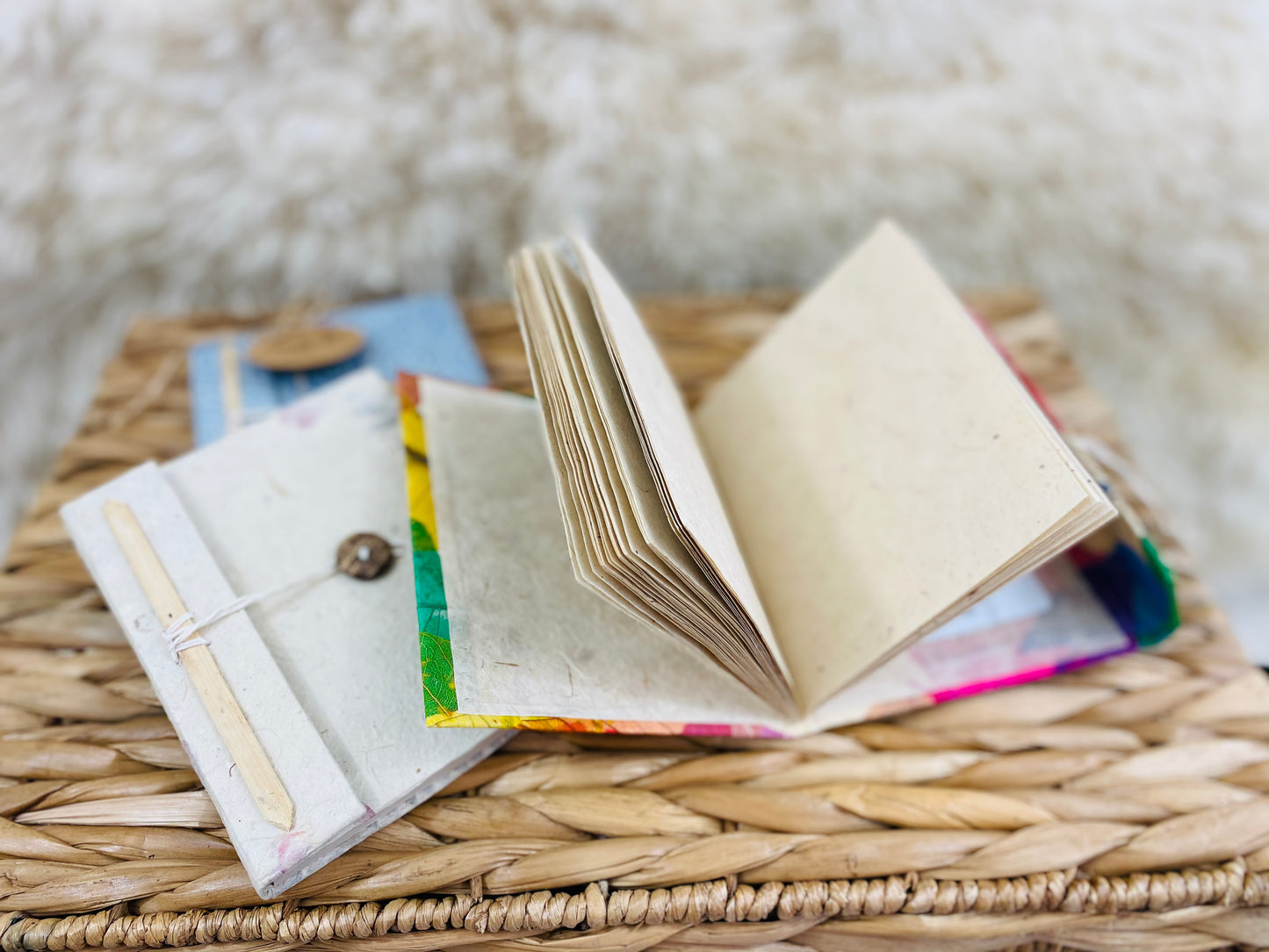 30 DAY MONEY BACK

Full refund within 30 days

100% SECURE CHECKOUT

Protection for buyers & clients